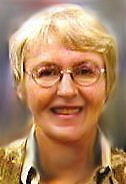 Bruce










gfsciyqqc
Please sign the guest book and we love comments too. Thanks



Toogoodoo Studios presents the artwork of painter Bruce . Offered are African wildlife, birds, dogs, and Charleston scenes in watercolor, pen and ink, and both open and limited edition reproductions. This site is under continual update. Please feel free to contact Bruce with any questions or comments you have and do sign our guest book!

To PLACE AN ORDER:
Please e-mail, fax, or phone, using the numbers
found on the "How to Order" page.


We accept checks, Mastercard, VISA, and
American Express.

We had a wonderful five weeks in Namibia, Botswana, Zimbabwe, and South Africa last spring, with fabulous animals and birds, exciting adventures, and great people. To join us on a virtual safari about this trip, click on the "Africa 2000" button on the left. (These pages were moved to this site from unsatisfactory Netscape sites by our son, Carl, my local tech support.)

To see three pages of small new originals which are available, please click on the "Originals" button at the left. Thanks for viewing and signing the guest book.

Home | About Us | Guest Book | Contact Info | Online Catalog
Paintings and Photos | Safari Photos | Links | Originals | show schedule